Expertise at the service of people in developing countries, with strong moral and ethical values
ACK International is a consultancy firm specialising in the implementation of development cooperation programmes and projects. Our company mobilises high-level skills and relies on a network of trusted experts. Since 2016, we have accompanied nearly 70 projects for more than 20 different clients. We place great emphasis on fair compensation for our partners, respect for ethical principles and the well-being of our employees.

Rural and agricultural development

Vocational training, education and employment

Natural resource management and climate change

Public finance and support to local authorities

Human rights, justice and security
Mainly in West Africa, the Maghreb and the Indian Ocean.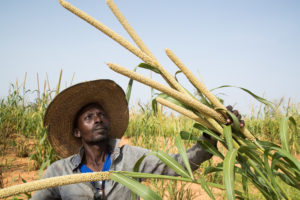 Au Niger, les défis à relever pour la réduction de la pauvreté et la promotion d'une croissance inclusive et durable sont multiples. Parmi eux, les
Read more...